Get #RetailReady with GS1 membership
A step-by-step guide to getting GS1 barcodes for your business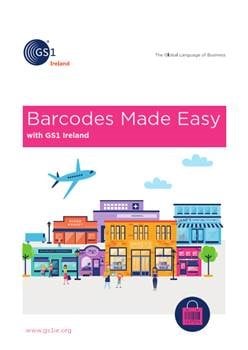 A short introduction to the steps involved in joining GS1 Ireland and obtaining GS1 identification licences for your business.
Benefits of choosing a GS1 barcode
With a GS1 licence you have the sole right to use your range of barcode numbers. Your barcode is linked to your business alone and can be identified through the global registry.
With a barcode linked to your company, retailers and distributors can look up your barcode number to verify its
ownership. This can be useful in the event of a recall or to help detect counterfeits and forgeries.
The unique barcode number attached to your product is a key component for traceability and tracking systems globally. Many logistics companies and customs authorities use GS1 identifiers to track and trace shipments and deliveries.
GS1 product identification numbers form the basis of several solutions that growing businesses may eventually need to use such as EDI, inventory management and digital data sharing.